So you've been asked to participate in a photoshoot with a vintage theme…excellent! Getting dressed up for photos is a ton of fun, and being a huge fan of all things retro and vintage myself, I know how satisfying it can be to put together an outfit inspired by a past era to embody a certain look or idea. But, depending on your experience with sourcing vintage-look clothes or costumes, you might need a little help on how to dress vintage for your special event.
Not to worry, here are a few of my favorite tips for finding that perfect old-school outfit!
Determine what era you're going for and do a little research
Fashions change at the drop of a hat, and the styles changed a lot during the 20th century! If your photographer or event organizer has a specific theme in mind, such as "Great Gatsby" (1920s) or "Mad Men" (1960s), then you can pinpoint the key silhouettes and styles in those decades, using vintage photos, magazine images, and films as a starting point for inspiration. If the period is more general, then start with a little Pinterest research on the date range, and see what sticks out to you. Picking a favorite movie from the era is a great way to jumpstart your research!
Consult your organizer or art director a little about the "genre" of clothing you should be looking for as well. Class/social status, location, age group, time of year and other factors have major implications on what people wear, and these factors were much more stratified in earlier parts of the 20th century when it came to clothing.
For instance, "Downton Abbey " might be your theme but are you a ladies maid or a countess? Are we watching a game of cricket, going to a country dance, or attending a dinner upstairs with a foreign dignitary? Is it the London Season, Christmas eve, or wartime? These elements are important, because if the answer is "You're a ladies maid in a London tavern on your half day off", you don't want to show up dripping in jewels, with opera length gloves!
Don't get too hung up on accuracy if you don't have to
For most situations, it's unnecessary to be a slave to a particular year, but nailing exactly what the clothing concept is will really help you find what you need! The photo above is of me dressed as some sort of bootlegger-Bonnie and Clyde hybrid for my hometown's annual sofa race…not perfect, but it was a 20 minute shopping trip at Goodwill and I had something "vintage looking". A little 20s, a little 40s, a little 60s, but pretty cute, and no stress!
Get a good idea of silhouette
Silhouette is probably the most important part of looking truly vintage. If you're not familiar with silhouette as it applies to fashion, it's shorthand for the general shape and fit of a garment or ensemble.
So when you're studying your reference photos, here are some good questions to ask:
What type of garment is this and what are its parts/elements? Is it a single piece dress? Is it a three piece suit? 
Where is the emphasis on the garment? A voluminous skirt? Broad shoulders? 
How fitted is the garment? Does it skim the body, or is there a defined bust, waist, and hips?
Is the fit achieved with special undergarments? Could I wear my modern undergarments to achieve a similar look?
Where is the waist seam located? At the natural waist? Above or below?
Where does the hemline hit? Should my pants touch the top of my shoes? Should my skirt be shorter than my ankle?
This is not a test! These are just good questions and observations to make so that when you are shopping, your silhouette radar will be extra sharp, and you'll naturally be drawn to the garment shapes that will give you the right vintage look.
Just for giggles, let's compare the silhouettes of these two dresses, which are both pretty good examples of the typical silhouette of their eras.
On the left, we have a day dress from the 1920s.
Separates. Working women following WWI got a real taste for mixing and matching, because it gave them more choices for the office (just like today). Here, our gal is wearing a light jacket over her dress, which could possibly even be two pieces as well.
Long, slim, and svelte. This "boyish" shape was popular throughout the 20s. You can see there's very little volume or emphasis in any part of the ensemble, and her outfit is essentially a column shape.
The hemline is below the knees. Contrary to popular belief, skirts didn't get really short in the 20s, but they were quite short relative to skirt lengths prior to this decade. However, by our standards, this is pretty conservative.
Loose fit. This dress is probably worn with a slip, and possibly a underwire-less bra and girdle, but shapewear is minimal here because the fit of the garment is quite loose and skims over the shape fo the body.
Dropped waistline. This is a key, key, key (!) feature of the 20s look. Women in the 20s were uncorseted and active, and the entire silhouette represented this social shift, but one of the most noticeable features of any 20s fashion is the dropped waist, which sat right about the hips, rather than on the natural waist.
Accessories. The low, Louis style heel and round cloche hat really make this look. Her jewelry is classic and understated, though the flower on her jacket is fun.
On the right, we have a day dress from the 1950s.
One piece shirtwaist dress. This is the classic 50s housewife silhouette. This lady doesn't need separates!
Hourglass shape. Where is the emphasis? On the waist, bust, and hips! The shape of the dress emphasizes the wearer's curves, from the collar and sleeves adding shape to the shoulders, to the tiny belted waist, to the big bell skirt.
Knee-length hemline. Again, we see a relatively modest skirt length, but the shape is completely different from our last example.
Fitted bodice. Though her skirt is giant, the bodice is quite fitted to the body. This look is usually achieved with quite a few pieces of shapewear. Elastic became very popular in undergarments in the 20s, and continued to reach new heights in the 50s. You can't really see it here, but the bust shape was also quite conical for a time.
Natural waistline. Her belt sits right on the smallest part of her torso.
Accessories. We have some very, very matchy-matchy accessories, including a red belt, bangle, and polka dot shoes. Damn!
So what do we learn here? There are HUGE differences between these two silhouettes, despite the fact that they contain similar elements, such as belts, heels, and knee length skirts.
These ideas are also applicable to men's clothing as well. For instance:
Like, do I even need to point out the differences here??
Another good thing to remember: women DID wear pants in a lot of situations, especially post-war. 
Pick period-appropriate materials and prints
Like art, home decor, and architecture, textiles changed a lot in the 20th century, from fibers to weaves, to prints. It can be tough to find perfectly period-correct fabrics but choosing color schemes, textures, and prints that complement your era will really make your get-up convincing.
Here's a little general advice:
Natural fibers are your friend. Look for cotton, wool, and silk.
Avoid overly synthetic, or shiny looking fabrics. Rayon was a popular synthetic that looks like silk for many eras.
Look for simple, classic prints and patterns, such as plaid, polka dots, pinstripes, and houndstooth.
Textured fabrics are fun too! Tweeds, self-stripes, and faux fur can add panache and depth.
Keep your color palette controlled. Remember that dye technology has changed a lot over the last 200 years and while bright colors were super popular and indicative of some eras, you can't go wrong with beige, blush pink, navy, greys, and even black.
Don't forget to accessorize
People wore A LOT of accessories every day prior to the 1960s, and adding these details to your ensemble is fun and key. Most men and women would not have left the house without a hat, and in many cases, a coat. Things changed from era to era (I feel like I've said that a lot….), but you can get away with a pretty basic outfit if you pick great accessories. The good news is that accessories are often easier to find than dresses or suits, and often in better condition!
Hats
A great hat can make almost any outfit instantly vintage looking.
For the gents, try a fedora for a gangster or Manhattan businessman look, a boater for an early 20th century tourist, or a bowler for a royal off to the races.
For the ladies, always frame the face and cover the forehead for a flapper look, try a pillbox for a Jackie-O ensemble, and remember the bigger the better when you dress as an Edwardian beauty. Ladies can also play with snoods, scarves, and flowers.
Outerwear
Extant vintage coats and jackets can be pieces of art all on their own! If your setting is outdoors, you might be able to cover up with a really fabulous coat and your work is done. Cuff and collar details are a good find, and of course, a decent fit is mandatory.
Legwear
Stockings are a great detail! For ultimate accuracy, go for a seamed stocking and remember that pantyhose did not exist until the 1960s! For a cool detail, draw on/powder on your stockings if you're going for a WWII look. Women didn't want to leave the house with "bare" legs, but nylons were unavailable due to rationing. You might need a friend's help!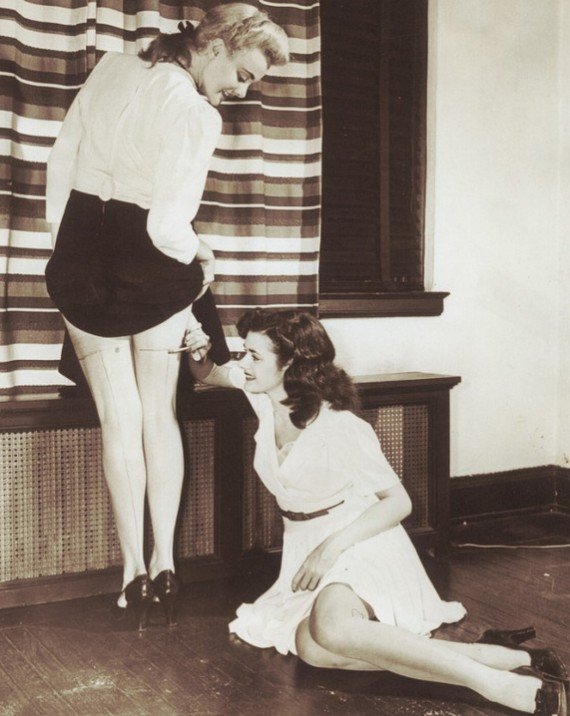 Shoes

Leather look is a good choice, but pay special attention to the shape of the shoe. Louis heels are de rigeur for a 20s lady, and a good pair of mary janes or oxfords can take you to almost any era.
Gloves
Covering your hands can really push you into the next league. Short white cotton gloves are good for most eras for ladies, though gentlemen were known to wear smart leather gloves as well.
Jewelry
Costume jewelry existed in every era, and you can find a lot of fun pieces at Goodwill and other thrift shops. Pins and brooches give a very specific vintage flair. Cufflinks are a good find for guys.
Scarves and Ties

Guys should pay attention to tie widths, as a wide one tends to say "shady nightclub owner" and a skinny one says "brown-noser junior exec", and there's a lot in between. Patterns are best kept understated, see section on materials. Try a pocket square, too!
Silk scarves are never a bad idea! Tie it around your neck for a continental style, tie it in your hair, or put it on your bag. Scarves are so versatile and easy to find that they can really save an outfit!
Facial Hair
Not quite an accessory, but a good detail to think of! It might be fun to shave or try mustache wax for a day.
How to Dress Vintage for a Photoshoot
I hope you have fun searching for the perfect pieces! My favorite source is Goodwill, but the truth is that your outfit could be lurking around any corner, and you'll be able to sniff it out much easier now that you know what shapes, materials, and accessories to look for. Even if you end up with a mix of eras, getting pieces with the right feel will make you look great!
I'm always here if you need help, so leave a comment or send me an email if you need advice!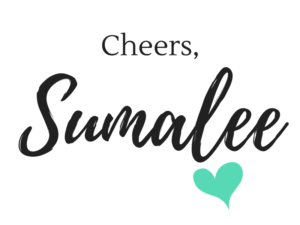 What era will YOU be emulating? What is the most challenging part of finding your vintage outfit?